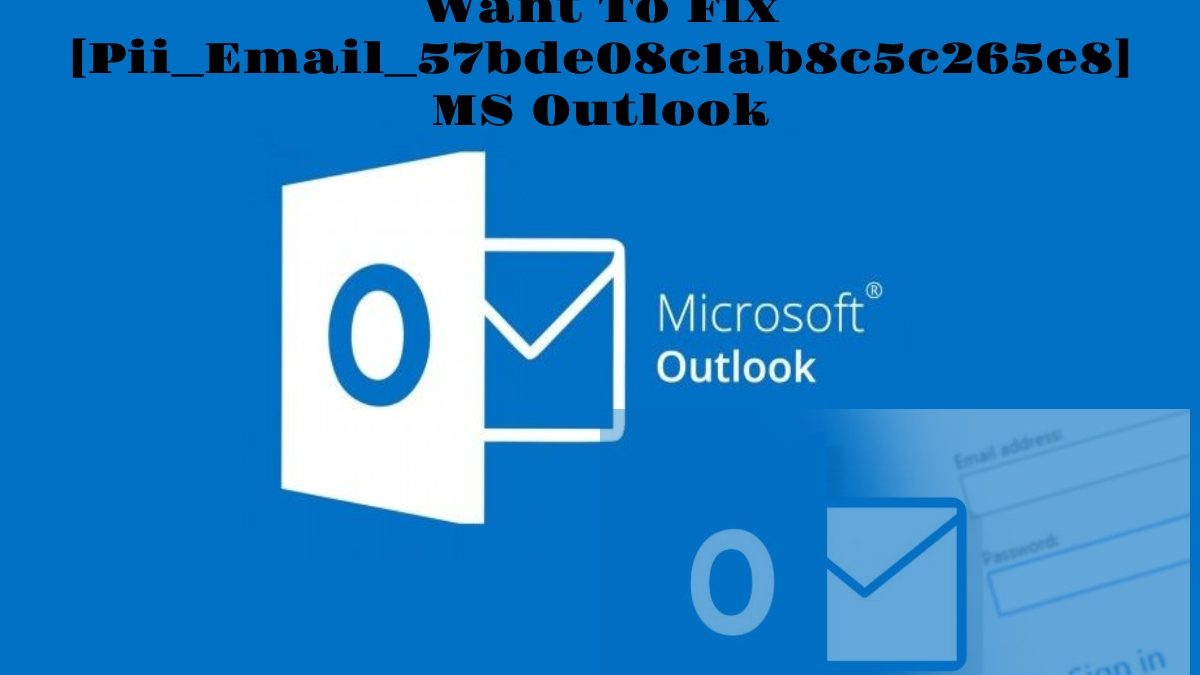 Error Code Solution [pii_email_864625849f4d9cdad180]
[pii_email_864625849f4d9cdad180] Error Code Email (email) is one of the most common methods of communication. It is a device that digital devices use to exchange messages between two people. The success of emails has increased significantly in recent years. This also made the communication process much easier. Many individual email accounts are vulnerable to hacking. However, the safeguards for such virtual crimes are excellent. With this in mind, it is difficult to avoid errors or failures.
The error code [pii_email_864625849f4d9cdad180] is such a repetitive error that users are perplexed. The honor function could be a remedy [pii_email_864625849f4d9cdad180] error code.
An email changed the view of online interaction. It can used for both official and casual purposes. You can post documents and share media.
What is the Error [pii_email_864625849f4d9cdad180]
The [pii_email_864625849f4d9cdad180] Error Code Error is an error code that indicates that Microsoft General Information Mail is not working properly.
This can be a bug common to many Expectation users. To some extent, this can be frustrating and lead to a frustrating experience. Many users find it difficult to believe that such an error exists.
Such an error occurs for various reasons. Very few people in the world are scared of such a mistake.
Errors include using the latest version of Outlook, an earlier version of Overview, or a different account usage. An error can also occur when setting up Microsoft Expectation.
The error code [pii_email_864625849f4d9cdad180] can accidentally appear when an SMTP web server is in conflict. SMTP is a (Simple Mail Transfer Method), a communication method for emails.
The source of these errors is difficult to decipher. The main cause of these errors is largely unknown. In these cases, there is no need to hesitate, as there are several other methods that can used to fix this problem.
In all circumstances, every problem has a choice. Below is a list of techniques you can use to handle the error code [pii_email_864625849f4d9cdad180].
Some Approaches to Repairing the Error Code [pii_email_864625849f4d9cdad180] are:
Reinstall the Microsoft overview
There is a chance that the variation of Windows Expectation running on someone else's system has been corrupted or has terminated. An additional possibility is that important application data in the Windows PC registry can be damaged or deleted. So running an outdated version of Outlook can do more harm than good.
Please update the application when an update offered to ensure that the application services are working properly.
Removing the variation of Expectation that is running on the system will erase the lost or corrupted data as this is likely to be the main cause of the error.
If you remove and reinstall the program, all default settings will restored. You have to update the new variant and fix the error in a few minutes.
Contact customer support.
Additionally, Microsoft urged to provide its users with unmatched support. On the titan of technology, a multitude of users connected to this crucial location.
It's much better to call customer service if the error doesn't change after trying different techniques. Asking the experts can be your last option and also the right option.
However, it is important to notify application programmers of such errors. Thus, it might be much better to submit an issue as it will surely end up in answer to the query. This approach helps people too.
Final thought:
This is the steps for the Microsoft Expectation error code
[pii_email_864625849f4d9cdad180] Error code that rarely shows errors. This can be one of the application's frustrating mistakes. These tips and tricks can be very helpful in solving this problem. These approaches are often effective against these errors.
You can choose any of the techniques above to make correcting your expectation error easier. We understand that mastering this area is difficult, but not impossible.
Related Search
[[["xjs.sav.en_us.xyl2giaphyu.o", [pii_email_019b690b20082ef76df5],
[pii_email_9adeb2eb81f173c673a5][pii_email_027301e7af80ce24cbce], [pii_email_029231e8462fca76041e], [pii_email_03e55cc9614a67bd9222], [pii_email_047fb3f762d7d2ebc9f4], [pii_email_e31e39ee685f3bae9c23]
[pii_email_05cd53e2945d61b0ba03], [pii_email_05d95f9563d412a5e139], [pii_email_0642b6407de1d9fad1d4], [pii_email_066f1e5f1e4576b47760], [pii_email_0763df7609c640dae09d], [pii_email_077b56914bdda962cebc], [pii_email_07a63723810b70686330], [pii_email_07e5245661e6869f8bb4], [pii_email_081a2214d44147a79040], [pii_email_096d854470c8a6a62b16], [pii_email_0a5c1e4afd44de3a3179], [pii_email_0ad520a0be6582097e0d], [pii_email_0c22eff7be8ab836], [pii_email_0cbbda68c705117dc84f], [pii_email_0d304b417851a62ee487], [pii_email_0d973a099d175674a5f4], [pii_email_0de9c7d77885e57f870f], [pii_email_0f83a643ad264065ceea], [pii_email_11fe1b3b7ddac37a081f], [pii_email_1223c74eafcfe025733a], [pii_email_123dd92c65546aac4234], [pii_email_12d41ada18ab0d31], [pii_email_14775682b7e2565009f8], [pii_email_148502ad759f50f39787], [pii_email_1606b61a08e6a2cf4db9], [pii_email_173ad2f84e2639e6340c], [pii_email_18cba724d6b1f1e4], [pii_email_1bc24f13e6217fe6e335], [pii_email_1d0a7b8b7bc517bcc729], [pii_email_1d792d7a4e3281d25278], [pii_email_1e18618a41a67e71], [pii_email_1e53561751473dee3138], [pii_email_1f31c35811d104595431], [pii_email_2031b8aa05a3e0b21ffd], [pii_email_235e9b84d79a12476ad1], [pii_email_239c1f01a8558ebfa15f], [pii_email_24f00c945ef6c5c7b71a], [pii_email_2776f13cb4eb31324aa1], [pii_email_283a3b234a30c4726510], [pii_email_28ce56625b3f3d90ff32], [pii_email_2c1d1032d0ede2b268fb], [pii_email_2c5d108980d117c8ca52], [pii_email_2d113871790217b2253f], [pii_email_2d5f4c45021ce998414a], [pii_email_2db8c939254ae73a1f8c], [pii_email_2df4a0911c80aaae], [pii_email_304b9b27d538415a4ade], [pii_email_31292814763ad1fd1fdd], [pii_email_316cb5e2e59f1ce78052], [pii_email_31e7b199cdf0b1acf258], [pii_email_324c18cf68c2c94e], [pii_email_32dbe586a362437df5b4], [pii_email_33bcc5fa9284de56eb3d], [pii_email_356435afca3bf570afae], [pii_email_35800da0131beebe44e2], [pii_email_35a145559dea09db], [pii_email_36513d782f033d9a8074], [pii_email_369c675973e50b8ef2ed], [pii_email_37544bf4d350a0915f54], [pii_email_378df8c999c313f9f8d3], [pii_email_37f47c404649338129d6], [pii_email_38010b93e08d5235aa7e], [pii_email_387fb3a7cd2b118358b8], [pii_email_38ffbd187b08c6efb106], [pii_email_39065c4ef6f080d07ef3], [pii_email_3a055da5e78763bfb9d1], [pii_email_3a19ac5cc937023e1594], [pii_email_3af808b2d3c4cdf999da], [pii_email_3b9c7cadc7ee7d3fa2e1], [pii_email_3c20fbc7ec63eff1d6f2] webmail, [pii_email_3c4e64746b7dbdf0f125], [pii_email_3ceeb7dd155a01a6455b], [pii_email_3d1a18ddb1cefff5ed60], [pii_email_3dad33635e39566ee90e], , [pii_email_3e331731f32d01da], [pii_email_40020e1fd1986d140f54], [pii_email_441ab633e037aadb52c0], [pii_email_4510b7a5b38e0f5b6360], [pii_email_460c7120679d4986], [pii_email_47a736db4fdd0c9cb169], [pii_email_48506579338ff6e2ed96],
[pii_email_3dd76af4bcadd8ded428] [pii_email_4873497df0bd9b9fc2a4], [pii_email_4963ef873adfeebdcd41], [pii_email_4984542b4c220d44b31c], [pii_email_4a54df77285983c5da74], [pii_email_4bd3f6cbbb12ef19daea], [pii_email_4c21aede2e6a0dfecb86], [pii_email_4c910535350b5a41ee81], [pii_email_4cd5e5926b87673794b3], [pii_email_4d38d057dfe87e05d53a], [pii_email_4d754ba459eda4988469], [pii_email_4dbb03acbeec58b4388f], [pii_email_4dd09cddea0cd66b5592], [pii_email_4e6145493b03fe14425d], [pii_email_4e6c1205d3756f7c], [pii_email_4f3366bf9387390a93b3], [pii_email_4f6712d1890dbc4e1882], [pii_email_519b1bf588cf9a3db179], [pii_email_522d39cbbdceda264fd4], [pii_email_52c6c9c1e631b62ec94e], [pii_email_53040687ab54a844cba0], [pii_email_5439177ede8301c50c44], [pii_email_547652b808b183a4a349], [pii_email_54e9fbe09b7fb034283a], [pii_email_55810a31355821be5bfa], [pii_email_563b546bff1ca33d1e4b], [pii_email_57a4a2f20ec6813a8481], [pii_email_58fffc10f1403c2bb372], [pii_email_5a3f70ed21f415521fa3], [pii_email_5a57052bde18587fcbf7], [pii_email_5b2bf020001f0bc2e4f3], [pii_email_5c337b21d255f533], [pii_email_5c6bd678c5f0589458c4], [pii_email_5d30e8f8a917731246da], [pii_email_5df70dfa05d9b2c10f6d], [pii_email_5ea5904f0f81c6bf4718], [pii_email_5f989e2fb5d007bf52e0], [pii_email_603d20f978fb1fc44cee], [pii_email_61863906be5a2858c39f], [pii_email_623412106d6d5acb9901], [pii_email_6395c0e16aa059502003], [pii_email_644531316089eb878549], [pii_email_654fbfc0ac64aec32e9c], [pii_email_66bd628d1556c40d33a2], [pii_email_68d7d53330bcfea18cdc], [pii_email_69faeae422d0daad], [pii_email_6a61216eeba5eea68c5f], [pii_email_6af0de65526427ab0ec0],
[pii_email_9adeb2eb81f173c673a5][pii_email_6b2e4eaa10dcedf5bd9f], [pii_email_6bd3ae413aab213c5e6c], [pii_email_6db62fb3f1aa83bd2e0a] timothy duncan linda duncan 9530 iris way, [pii_email_6dba2a017c052627dbbb], [pii_email_6fc72bf13a443be37ab3], [pii_email_700763fb0148620b7406], [pii_email_71e6bcfa8a2bee2aa151], [pii_email_728b405f3855592d09be], [pii_email_73a54783f61c31a18711], [pii_email_75d33bd917fccb875dc4], [pii_email_76b1e82f53dea6fc1a63], [pii_email_799917d0a8af2718c581], [pii_email_7a7228a88a741f8f5da8], [pii_email_7a9b597b28b77b176041], [pii_email_7abdd470fdc62380369b], [pii_email_7b98efd6a35826b896f0], [pii_email_7d02305c6f5561c22040], [pii_email_7e710fffb86b8d1d9420], [pii_email_7f145965968cae8c3f8f], [pii_email_7f36a8dafd1015f73635], [pii_email_7f9f1997bfc584879ed9], [pii_email_8005b584d7cadec94491], [pii_email_8079047078567379049d], [pii_email_80fb90b73f6b386e57ff], [pii_email_8197c6d7fa641488f975], [pii_email_823f43c735bb5e7c851b], [pii_email_82a94ccaf8f5603c5350], [pii_email_844c7c48c40fcebbdbbb], [pii_email_84e9c709276f599ab1e7],
[pii_email_9adeb2eb81f173c673a5][pii_email_84eb7572bd91baae7e9f], [pii_email_852aaa38ea9052920d3d], [pii_email_854502e036ec380c4337], [pii_email_8687a4272484d1d58edd], [pii_email_86a10db4e581c14b], [pii_email_8733ecf20b402e8655fa], [pii_email_88278809296f952d0f61], [pii_email_88b3fd645ef26dd9649f], [pii_email_89b56b2b01b2f18f9d6e], [pii_email_89d6fa37d946a6dae75f], [pii_email_89fcbf1b8735e9871b3e], [pii_email_8abbe0baf127444365e7], [pii_email_8c3a1dbcd266108ca561], [pii_email_8c96c1c23f5914dd67d1], [pii_email_8ca2fcc022248175005f], [pii_email_8e8bd8330c2cae1db5a9], [pii_email_8e90db124b2282f8e586], [pii_email_8f18258dc1b36618360a], [pii_email_8f9c4447709c40f01262], [pii_email_8fac9ab2d973e77c2bb9], [pii_email_90b4547442f1f1e001d2], [pii_email_90ed722ef8a357c6c0aa], [pii_email_91bf3c0bf2b35021c44e], [pii_email_929d7a5973b835a83b2b], [pii_email_947a8a5da595cf38a0e1], [pii_email_9497953364152c32828b], [pii_email_958f50e15ec0346a0f94], [pii_email_95fb429ddab3b9357c9f], [pii_email_97027a591abc0396f859], [pii_email_97745aae1b5bae8c4a85], [pii_email_97b38d1154a6cd9f], , [pii_email_9ba94c086590853d8247], [pii_email_9e39a8e26f41659213e5], [pii_email_9eb077cd7ed6c9d6],
[pii_email_9adeb2eb81f173c673a5][pii_email_9f2fe6037cc1578fa726], [pii_email_a080349f0bcab19e039e], [pii_email_a09ae663ed64d4128110], [pii_email_a0a3164e6ca02075d826], [pii_email_a0b04901a1f52de5a391], [pii_email_a1b8128daef9dfe1e816], [pii_email_a1e71138af63bc83222f], [pii_email_a37aeab4f52a36cfec65], [pii_email_a427253221614b6547d5], [pii_email_a4afd22dca99c2593bff], [pii_email_a5e6d5396b5a104efdde], [pii_email_a7b223a8a98cc7888a0a], [pii_email_a7b93224472ff079e7ed], [pii_email_a8208a0ca3cf3e2ec08c], [pii_email_a861e05f6b3ccd51b36b], [pii_email_aa02d98b14347bb4ffe7], [pii_email_ab630e96d1a514101657], [pii_email_acd77492efc0a21025eb], [pii_email_acfbea1464775cbbb54e], [pii_email_aef67573025b785e8ee2], [pii_email_af9655d452e4f8805ebf], [pii_email_b02030edf01c934e4ab8], [pii_email_b1386059dca771da9fa6] inbox, [pii_email_b19459636b1d34249b9b], [pii_email_b20e4051e216164e9f64], [pii_email_b28bfce45495365ae254], [pii_email_b47d29538f12c20da426], [pii_email_b79c1d8e3bccecb9ddb7], [pii_email_ba6dffecaf439976a7a6], [pii_email_bbc3ff95d349b30c2503], [pii_email_bc0906f15818797f9ace], [pii_email_bdca3e2bf4d6e4f2],
[pii_email_9adeb2eb81f173c673a5][pii_email_bdf13af903a8f5707fb2], [pii_email_be2e2053115ed832a58c], [pii_email_be5f33dbc1906d2b5336], [pii_email_c0872b2275c5451a2577], [pii_email_c0cba36634674c2efac7], [pii_email_c260d3556cd125cd], [pii_email_c2dbc96392d55f98bc6d], [pii_email_c31346fff2b6307b017b], [pii_email_c44daf3db584541df034], [pii_email_c4feb6ccc146376d4f6b], [pii_email_c5b4711fb519dab7145a], [pii_email_c5d8a719da077be3aed4], [pii_email_c742a940ba384394925d], [pii_email_c7e98d1b06e1456b9308], [pii_email_c957964d4f7a26364c93], [pii_email_c9b5aec8e6ba05779455], [pii_email_cb63b2aeecd2c67815de], [pii_email_cb926d7a93773fcbba16], [pii_email_cbd448bbd34c985e423c], [pii_email_cd4b80dbd951adb0d4dd], [pii_email_cd9d1a832f4f87eb8fd0], [pii_email_cf281617ee0a72140830], [pii_email_cf3398746f8ffdfafc70], [pii_email_d06a06f7128f1537096f], [pii_email_d0d08a0a2c938c627eab], [pii_email_d1bf0eeb6e123178a1f1], [pii_email_d1fab81e01ca905c5a9d], [pii_email_d200066ac79508d84263], [pii_email_d2004079e8eb882afcaa], [pii_email_d33478c08ac4f315923e], [pii_email_d4481f76fb13750879fc], [pii_email_d4af6b070ffd66f80a96], [pii_email_d4d3f5b9d7f3c8b22729], [pii_email_d59e53f4c80237f3f42a], [pii_email_d66926dd018a9bbbc2d9], [pii_email_d6a09943977b247591d0], [pii_email_d6a2f430ccd80d85a9ec], [pii_email_d8260e55824af5b7193b], [pii_email_d86d6cd30a0b6177], [pii_email_d9f3c17c013beb6092a3], [pii_email_db2c9952c836324d9f95], [pii_email_dbd9dd084703ead3b9cf], [pii_email_dd7105052b3fdb3f0254], [pii_email_dd94fb8179ba2537ba4c], [pii_email_ddb7b0ca0f8cb4d23f14], [pii_email_df96a4421ecae3ba], [pii_email_e00d6467f058527561c1],
[pii_email_9adeb2eb81f173c673a5][pii_email_e188285bdb71eb7570eb], [pii_email_e1aa8f4deb45ecd93b2a], [pii_email_e26dbf79d8c0635e5ca7], [pii_email_e2ca7e089bf19e2c3995], [pii_email_e52fa7bb6627584ed378], [pii_email_e5cd1a180e1ac67a7d0e], [pii_email_e6af9796c02919183edc], [pii_email_e6d3ac3a524dcd3ff672], [pii_email_e732d9a5ebee0e8031cf], [pii_email_e74878d74f14b5448151], [pii_email_e7ab94772079efbbcb25], [pii_email_e80c99419553948887a9], [pii_email_e97b06d078c50a765db6], [pii_email_e9d48ac2533bded18981], [pii_email_ea7f2bf3c612a81d6e28], [pii_email_eb97127635be706b34a3],
[pii_email_9adeb2eb81f173c673a5] [pii_email_eba7eaeb6d025a2475b2], [pii_email_ec0a6bfb762fe6da4a4a], [pii_email_ec4f22c28919a953e74e], [pii_email_ed091850a13867385bea], [pii_email_ed0a25716803e5b42cc2], [pii_email_eef1050a105741f36420], [pii_email_f14e615268c14fcef7f4], [pii_email_f239b12ffe04a6593173], [pii_email_f25b7c2ce219e167e8f5], [pii_email_f2a3d3e8194c712bb4c5], [pii_email_f2c47317755c0ceca929], [pii_email_f3e1c1a4c72c0521b558], [pii_email_f4cea690933c501337c1], [pii_email_f60e9c57c48c91b3fdf8], [pii_email_f6731d8d043454b40280], [pii_email_f6815c801e7d702fe915], [pii_email_f744b3ae828b2f819cbd], [pii_email_f886ca817c3ecfa6ece0], [pii_email_f92efdadbb8227595466], [pii_email_fac20b28ca7fd86484f1], [pii_email_fbfd5d78693fd0b03741], [pii_email_fdddf7752edf0a2ec92e], [pii_email_fe4b69e814da224331a5], [pii_email_fe52fe092f156e585097], [pii_email_ffb0a543bed4a4482974], [pii_passport_33b3056cab504fe8] honda passport, [pii_passport_a68d0898d335cbb9] passport, [pii_passport_f71669a9d685e737] honda passport, [pii_pn_000fe795164a099a], [pii_pn_00a8b0aba07eb904], [pii_pn_04a8a20956fbab86], [pii_pn_04d6f384ea1252c1], [pii_pn_060f4d2a52eaa092], [pii_pn_0669a9585e8a24e7], [pii_pn_0677d0a141f7304e], [pii_pn_07867aa64a149d2f80b1], [pii_pn_081f97f2e0883eac], [pii_pn_0853805813c4d783], [pii_pn_0890850cc50225d7], [pii_pn_08f3ddc2d7cf1ec2], [pii_pn_092db766a2e87629], [pii_pn_09a4a41d7b435d58], [pii_pn_09e51c37b7e2fcde], [pii_pn_0a5ab41a1ecec6ea46eb], [pii_pn_0a6b1853cd1cf7d9], [pii_pn_0bcaab4a3b2e0dee], [pii_pn_0c154a38e061e811], [pii_pn_0c2a8096180d19d9], [pii_pn_0c7017ac4b607ace], [pii_pn_0d1f5785eb5d8638], [pii_pn_0d6089a6abc73d6f], [pii_pn_0d7d915be1e2d9ee], [pii_pn_0d87991d7322d7f5], [pii_pn_0d89ad7435fe8416], [pii_pn_0f052fa7a5b75b78], [pii_pn_0f2046f265ba7cdd], [pii_pn_0fdebdad7cb59361], [pii_pn_1055c1c7cf7e6890], [pii_pn_10a082cf2b3442c0], [pii_pn_10a1046621cbbd18], [pii_pn_10a96607a9a9f680], [pii_pn_118b8cefd0470019], [pii_pn_11b5ed2e8faa709e], [pii_pn_11ec56524c076f12], [pii_pn_137b46d99f6e3b7e], [pii_pn_1528ba038239229d], [pii_pn_154bea6225daea76], [pii_pn_15608a3ca5d8a63f], [pii_pn_1660bb5fd0d0b0c2], [pii_pn_166a73c44fdce872], [pii_pn_16a485e98ca294d8], [pii_pn_17ddaaa8de60b104], [pii_pn_1864d51823659981], [pii_pn_18d7c33fb9b99a45], [pii_pn_1909d4c314db880b], [pii_pn_19cff4d0fbfef971], [pii_pn_1a143d5f4d964b38], [pii_pn_1a5e2b1639c01ac7], [pii_pn_1a98106396810315], [pii_pn_1b0c13bb5f2d1ddc], [pii_pn_1b277654f8a12e2c], [pii_pn_1b6c9ed268f33e76], [pii_pn_1b926b19644f376d], [pii_pn_1bdcd1ccc7f76ea5], [pii_pn_1c5f52c20f274a99], [pii_pn_1c80bfe9be3101b3], [pii_pn_1d30feaba8a3f48c], [pii_pn_1d8ecf1ca42aeb64], [pii_pn_1dd497d1477c548f], [pii_pn_1e89cd89c7a49d5e], [pii_pn_1e8aff0538820848], [pii_pn_1eb162cda1a63f34], [pii_pn_1eebe9ef8e227143], [pii_pn_1f2ef647dfc7cffb], [pii_pn_1f954837a6ca0cf0], [pii_pn_1fa1528654e58d29], [pii_pn_1fd5e9fe194bbc58], [pii_pn_2017910e521f45db], [pii_pn_202f0062e3a9eba7], [pii_pn_2121c48727e1abe0], [pii_pn_217317ffde802f09], [pii_pn_219eb41ff763d8ce], [pii_pn_21b3e8d4b4164fdf], [pii_pn_21e4436c2c750b11], [pii_pn_221b20a2046ee870], [pii_pn_221e84ab3232d731], [pii_pn_2229cc0f9a99fa41], [pii_pn_2345c18da6bcc512], [pii_pn_244bc87161c31f7a], [pii_pn_24b99dfa9baf0eb9], [pii_pn_2509af4a9b87e383], [pii_pn_2519ba20d9bf7265], [pii_pn_2594f5cbb61442f2], [pii_pn_25d644204ef6b5f5], [pii_pn_2692c957438c89c4], [pii_pn_2696ede8196b1406], [pii_pn_26d6c808c4940f5a], [pii_pn_27597fb89d5c3a11], [pii_pn_28812bdcd7c8beb3], [pii_pn_289b7380a1a9780e], [pii_pn_292f40834a450b1f], [pii_pn_2a17248154187457], [pii_pn_2a54dad015f90de3], [pii_pn_2ab2a4e913d4075c], [pii_pn_2b8de6b9b7c5eea9], [pii_pn_2c7c0bfe74d1291c], [pii_pn_2cc2d138875c02cb], [pii_pn_2cd1aed33e936b40], [pii_pn_2d896a8b5ac279e0], [pii_pn_2e2d42bbba09027d], [pii_pn_2eb313dd43b999dc], [pii_pn_2f5b9238ba834935], [pii_pn_2fc46c9c45da5c1d], [pii_pn_30128359354db572], [pii_pn_3066a833fc5fc576], [pii_pn_30a9731ac181d998], [pii_pn_3140156007d7389b], [pii_pn_314ca699b48691c0], [pii_pn_318bb0ee769dadaa], [pii_pn_31a04b3706e0adb1], [pii_pn_321cd2aec959c5c7], [pii_pn_321f5b65a65c700e], [pii_pn_32802a5390ae8401], [pii_pn_32cf167bb27bc571], [pii_pn_32d55b07aa4abe60], [pii_pn_33aee503065c1a1a], [pii_pn_33ed7d4901506fb6], [pii_pn_3403fe2ef23aaa73], [pii_pn_341915f22dd30f8e], [pii_pn_34261d6465800be1], [pii_pn_349995b63db816f3], [pii_pn_365735d52f7008bf], [pii_pn_369e94177fd8d0ce], [pii_pn_36ecdd0c39bf0091], [pii_pn_36fef31d75bee1c3], [pii_pn_378d426089a9ea7c], [pii_pn_383cf0a6430cc27e], [pii_pn_38578eb7550ea841], [pii_pn_38e07a573cc24c20], [pii_pn_39025ad58b2bb365], [pii_pn_3955c37316db3efa], [pii_pn_396a3817e69d5eba], [pii_pn_39b69d3b139493b4b848], [pii_pn_3a0fe82eb5d4c95a], [pii_pn_3a655d59aaf53f2d], [pii_pn_3a79d618b50e0a19], [pii_pn_3a7a88df5e9819d8], [pii_pn_3ac2d5347a3faa10], [pii_pn_3ae78cb1ac128ea9], [pii_pn_3cef480bd3c85edf], [pii_pn_3da1e9c44a9fc4c8], [pii_pn_3dbbfd84d3fb5209], [pii_pn_3de9109dc9875378], [pii_pn_3e1caf475aa83f51], [pii_pn_3ee4a0baec54f00c], [pii_pn_3f398d8f1107f20d], [pii_pn_3f5795239d0e76f0], [pii_pn_3f7c9d2a9ddbf662], [pii_pn_3f90cc65de3efb9a], [pii_pn_3f90f420b23fa898], [pii_pn_3fadc9c3d00f1812], [pii_pn_3fca8fa4bda3bc82], [pii_pn_3fcf1373ccb473dd], [pii_pn_40b210cb11ccfc96], [pii_pn_4164abf1bd255479], [pii_pn_41ce79407a0e677a], [pii_pn_420612bdadee06a9], [pii_pn_4256d605502801a8], [pii_pn_42adfa766f7bdd9c], [pii_pn_43d650307e399213], [pii_pn_457bf47cb732727c], [pii_pn_45c1f34aafe1f4e5], [pii_pn_461ff80c9d48b21d], [pii_pn_463d2b684a0a97ff], [pii_pn_4651ddca54e0de13], [pii_pn_4699fefa588039e3], [pii_pn_47350841db0a1d5e], [pii_pn_479e1e90b04363b4], [pii_pn_47e5cd0060839586], [pii_pn_48099e940544f41c], [pii_pn_48a6c2818beb0ecb], [pii_pn_4a7cda7ed9048cb0], [pii_pn_4aa8708e14f7dcd4], [pii_pn_4b0d51a47d83e394], [pii_pn_4b66a60bd366438b], [pii_pn_4b7660e37ea20558], [pii_pn_4c6f147461e93bd3], [pii_pn_4db60d6494633530], [pii_pn_4e1153937e259c12], [pii_pn_4f093c86df306190], [pii_pn_4fa557cca14363ec], [pii_pn_501cfe0aabb6e488], [pii_pn_50a4f8610df7e893], [pii_pn_51c1448559e46e8e], [pii_pn_51d71f30a644e11b], [pii_pn_5266b7b4ed226237], [pii_pn_52794aa0285c3e49], [pii_pn_52a10dc85be334b8], [pii_pn_52dba67008cf3877], [pii_pn_533223970d95d377], [pii_pn_53898aefd164fd69], [pii_pn_53b82392eb8bfc04], [pii_pn_53eaaa8028d578ed], [pii_pn_53ffb0027ebf2618], [pii_pn_55abf36f4b5eb6ae], [pii_pn_55cf079599d15e2e], [pii_pn_566389493ab1d6fe], [pii_pn_56d087dda8eced78], [pii_pn_57f400ea15a1a047], [pii_pn_58537701248d020f], [pii_pn_59942878d4d1befd], [pii_pn_59fe32724797a4cb], [pii_pn_5a15118b33b0dbd8], [pii_pn_5a641fa082472745], [pii_pn_5afb19e8ab6aa7cc3c5a], [pii_pn_5c3a0c00431f4aea], [pii_pn_5c5132ce4ca88153], [pii_pn_5c7edfffbf2db150], [pii_pn_5ccf45d83b632da4], [pii_pn_5cdb13d3c9fd1cd4], [pii_pn_5dda07c0c142a8c9], [pii_pn_5ddc71c4441a1e83], [pii_pn_5e3656310ff0995b], [pii_pn_5e7a73e7f3b6da15], [pii_pn_5ee0479b1610fbb7], [pii_pn_5ef01f1f4d68fc99], [pii_pn_5fbdcc8d7a9929cc], [pii_pn_60138b5f07b61e60], [pii_pn_604a65f6cf2573f7], [pii_pn_60bd665eea55fbf4], [pii_pn_60d4e6c18f72c804], [pii_pn_60e4d438809a6643], [pii_pn_617def27abe1f938], [pii_pn_6241688dfed365f5], [pii_pn_6260c7aeae3617bb], [pii_pn_639e541c8e0caf17], [pii_pn_63e6fdeb76ad2546], [pii_pn_64016f030e1ddfd0], [pii_pn_64a8d02400ffb927], [pii_pn_653de77147bbb3ca], [pii_pn_659a6f87e4c92614], [pii_pn_65fac9e34d41ed91], [pii_pn_65febac2d8ddd2b2], [pii_pn_66d9285d8a1949bc], [pii_pn_6734686cf2ceed85], [pii_pn_6770c8a77e59f3d3], [pii_pn_678e2db0658439b1cccb], [pii_pn_67c54da38b0558e2], [pii_pn_67e03fe9b0ccb85a], [pii_pn_67f2cb7cf58fdff0], [pii_pn_681f474fd5c2271e], [pii_pn_68d7ad3aa9addc30], [pii_pn_69367cd874936764], [pii_pn_6a0fb39258490524], [pii_pn_6a16142230ead327], [pii_pn_6a34cea4576dfd51], [pii_pn_6a52426b74bdd8bc], [pii_pn_6a93d3fcd56dadaa], [pii_pn_6abe73c315430dcc], [pii_pn_6b01f73647d888fd], [pii_pn_6b36c554d96b0d47], [pii_pn_6b628600c9ac625c], [pii_pn_6b6b59839f3c9fb3], [pii_pn_6cf449519ddf258c], [pii_pn_6e07e90a9e8f9822], [pii_pn_6e6be686efbc478b], [pii_pn_6f4c3c4b000cfda2], [pii_pn_6ffde466ec0676f5], [pii_pn_703ec235aa2e76dd], [pii_pn_707b7afb0626194d], [pii_pn_70f834fdb7eccdb9], [pii_pn_71172f6ba31c6429], [pii_pn_712d13120a82b147], [pii_pn_7192980238d52e17], [pii_pn_723b200849ab4fd0], [pii_pn_733391f79f8f068d], [pii_pn_73382311aed08bd1], [pii_pn_73da4a4f9ab02445], [pii_pn_744663c8ae275323], [pii_pn_74557b24456ea675], [pii_pn_749ca35c4c933c61], [pii_pn_76156d0b0aee6029], [pii_pn_7688f1d7d320a1af], [pii_pn_77d71f5daad2feeb], [pii_pn_78105cc3674a23cb], [pii_pn_787aec67e706428b], [pii_pn_790d69436fb5e74a], [pii_pn_79943c8903d896a4], [pii_pn_7a18e8277e3f7b6e], [pii_pn_7ab0fe0cdf0912cb], [pii_pn_7ab7c00e23412f17], [pii_pn_7ad6309bc04a913d], [pii_pn_7b84fd06f055dbd5], [pii_pn_7bc0d61b2e1958d8], [pii_pn_7bf9216892adce08], [pii_pn_7c3eb28dccfe3c8d], [pii_pn_7c771884cb5de05b], [pii_pn_7cb487117f21abdb], [pii_pn_7d74eb513d926aa8], [pii_pn_7eaa62026670a06e], [pii_pn_7f677e10c2f8d880], [pii_pn_7fb5559b9c741863], [pii_pn_7fe003aba20c1604], [pii_pn_80446c82add95d59dcc3], [pii_pn_80992c904c8b0a42], [pii_pn_809966c7b18d1b21], [pii_pn_80e7c5bf7832f1b9], [pii_pn_80f8b66533f3a77b], [pii_pn_814c1d9f27d26acc], [pii_pn_8243d74f9d2b14c1], [pii_pn_8301aed80bdba4a9], [pii_pn_830292562ea03833], [pii_pn_846da2c76e58ee31], [pii_pn_84d8e69a1140a647], [pii_pn_84f7fd5602446886], [pii_pn_8577b24cb9aa4148], [pii_pn_861fede10191f31e], [pii_pn_863d34d2107dc50d], [pii_pn_864a98c85dfca086], [pii_pn_87928ac8725bfd1d], [pii_pn_884fdc391b59d640], [pii_pn_88982a84e9f9761a], [pii_pn_88b5933c0f037b67], [pii_pn_8977c6ca416b48c3], [pii_pn_89d9d210849c98c1], [pii_pn_8a6797901a34da4b], [pii_pn_8aca02e7560dd8ef], [pii_pn_8c2d54b8c91a94b2], [pii_pn_8c5ce9b4070e39c5], [pii_pn_8c9685ae098b1a3b], [pii_pn_8df5580d64b9b8df], [pii_pn_8e732a77bccfff7d], [pii_pn_8ebb549e8298e8eb], [pii_pn_8f494110920e450b], [pii_pn_8f49a9045a0356f8], [pii_pn_8fc29cb432509689], [pii_pn_9005186d0c1a5e9d], [pii_pn_902dbd6f36456962], [pii_pn_904b32adccad434d], [pii_pn_90cae40318c046cf], [pii_pn_917ca96889e6daab], [pii_pn_91811a1245b7fb24], [pii_pn_91aebdbab6ded964], [pii_pn_91f6a817c1fbb952], [pii_pn_92d526598037152a], [pii_pn_9323c013623bcd14], [pii_pn_94350d4f27673d07], [pii_pn_94dd2691572e8772], [pii_pn_9682840a965f9321], [pii_pn_96a5855cbd3ea9e6], [pii_pn_9758b5a43ff96043], [pii_pn_97675e8289259f9e], [pii_pn_97888d410a70d3ef], [pii_pn_97c1381b4f083d1d], [pii_pn_986443ecfe535e7a], [pii_pn_987e0a37c006d75b], [pii_pn_98bb6f0aa966c0de], [pii_pn_98c0494326acbaa1], [pii_pn_9a7e5565beadbc77], [pii_pn_9b72d852fa803cbb], [pii_pn_9bb5035d15266c69], [pii_pn_9bd080d5e358df32], [pii_pn_9c181c0f095f1991], [pii_pn_9c4f9d8c72f23bd4], [pii_pn_9c7369e47d474a9a], [pii_pn_9d178dc209555d35], [pii_pn_9d1ae97453e7c43c], [pii_pn_9ef6242bea1a4634], [pii_pn_9f1f2c1afe71b45d], [pii_pn_9f4c79a436509625], [pii_pn_a022054f393961d2], [pii_pn_a04eabccc5725f18], [pii_pn_a0b42f56ec0c7e06], [pii_pn_a0f07b88d1277457], [pii_pn_a160be24aba810a8], [pii_pn_a1dba4162a34d207], [pii_pn_a2390cb2ceceaf38], [pii_pn_a2506567be093973], [pii_pn_a31771fc0155589d], [pii_pn_a369f7b4c1c6a893], [pii_pn_a3bbd74ab205aebf], [pii_pn_a458b99c919a2f38], [pii_pn_a4816374f5ebff3f], [pii_pn_a49659d25199afb9], [pii_pn_a49fe5e3966684bc], [pii_pn_a4ed501b2f13727f], [pii_pn_a5ab00a8c1ff6813], [pii_pn_a5bf9abfa3899575], [pii_pn_a649c60ac8be312b], [pii_pn_a6780a217201de30], [pii_pn_a746a055e2aa8260], [pii_pn_a780974511ae2535], [pii_pn_a808ed8e4c847411], [pii_pn_a82c4f4ae0997dc1], [pii_pn_a82fe36eb7d58d4e], [pii_pn_a862f8ff13c197ae], [pii_pn_a88c9b80e8b608c7], [pii_pn_a8af724b4dcaacc2], [pii_pn_a8b693477204283e], [pii_pn_a961826386a0be27], [pii_pn_a9adab9b6180d52a], [pii_pn_aa36b3db56b0e358], [pii_pn_aa7cfaafb984157e], [pii_pn_aaa2503203d50e02], [pii_pn_aab0a4cfc9651b32], [pii_pn_aadf16c083797004], [pii_pn_acd811b31356eb0d], [pii_pn_ad1f2a8fb097c98b], [pii_pn_ad644b30cce51795], [pii_pn_ae1c0dc173d6b43d], [pii_pn_ae28406a8515c181], [pii_pn_aee5f24f83303965], [pii_pn_af6c930f8fd2c0a8], [pii_pn_b0955da4b7531e23], [pii_pn_b176349a3bde5ff1], [pii_pn_b209a722890c220f], [pii_pn_b2ab59f9caad0102], [pii_pn_b2d2c67f64be2120], [pii_pn_b374953b28cccdec], [pii_pn_b46fd3515861e012], [pii_pn_b4b1aad3f48ccaa9], [pii_pn_b505fa9e103a139d], [pii_pn_b62cdc394482607a], [pii_pn_b77b5990edc6a694], [pii_pn_b793ebf92631f83b], [pii_pn_b7bcdeb4bc4564cd], [pii_pn_b7ddd2dc1d191f31], [pii_pn_b9bb4f37fe2d7c63], [pii_pn_ba0f9dedc56cb382], [pii_pn_ba18f829cd7b4286], [pii_pn_ba264ee2d9d3ae48], [pii_pn_baadcf87c1bec37f], [pii_pn_bb456fe8f133f213], [pii_pn_bb632f63e6f0ee0f], [pii_pn_bb98bc47871c9db1], [pii_pn_bb9d2aa2f3b672aa], [pii_pn_bc4bf49a1479bc51], [pii_pn_bc5a9b5d02c32fa8], [pii_pn_bc622e0872696b21], [pii_pn_bd3bea413d354d5a], [pii_pn_bd593598cbafbfc4], [pii_pn_bdc26f1243f69bf0], [pii_pn_bf07bbfaac680cba], [pii_pn_c0570bab2c4cd46b], [pii_pn_c09f2d78ac84170c], [pii_pn_c0fdd3bf8115c704], [pii_pn_c1149693fde373ce], [pii_pn_c14975759ee25d30], [pii_pn_c1612f5a1ad16bd6], [pii_pn_c22d8a25434f0d28], [pii_pn_c26674f3667af534], [pii_pn_c28e1ac6a32d518a], [pii_pn_c328e65b4f97e047], [pii_pn_c3627d5187ebbe6e], [pii_pn_c410f48d6e732e20], [pii_pn_c423d49a7dd9ae17], [pii_pn_c45ae310f8feabfc], [pii_pn_c53a2a9801f35166], [pii_pn_c592f24ce51ad9b7], [pii_pn_c5ac2f172acd7566], [pii_pn_c713325e06041d45], [pii_pn_c7b581f60645daa6], [pii_pn_c8274023909cb046], [pii_pn_c893c547f7ccfc97], [pii_pn_c973cf2d72072be1], [pii_pn_ca00bef2838f26db], [pii_pn_ca51440442de002e], [pii_pn_ca84fe81644b3434], [pii_pn_ca85a97e5555da0e], [pii_pn_ca9a77e7e7bfb0ea], [pii_pn_cad01a12adb06020], [pii_pn_cb8c70354886a3cb], [pii_pn_cb8e0b045fedd8ef], [pii_pn_cbad6efaaf86308f], [pii_pn_cbb318834442e8ff], [pii_pn_cbc6520bc37fff30], [pii_pn_cd490441352cca63], [pii_pn_cd50c545fc7f0fc3], [pii_pn_cd81a075b2ed2a28], [pii_pn_cdbc6c810f92c151], [pii_pn_ce389b1dc172d6a9], [pii_pn_ce82288450ae9e2c], [pii_pn_cf0eb68734605bd0], [pii_pn_d09ef13ad44ba3b9], [pii_pn_d0d7db458677070b], [pii_pn_d165133e769447b3], [pii_pn_d1adf952a2ac3a2c], [pii_pn_d24a0e5b4d8fde7e], [pii_pn_d283fdcd1d87b779], [pii_pn_d371bd30ad0a23c7], [pii_pn_d375c430c64ff8ee], [pii_pn_d43bc0c70399b099], [pii_pn_d590168babd433c4], [pii_pn_d5b1d2b9a0606689], [pii_pn_d792694e6ee4483e], [pii_pn_d7e3dab450e23547], [pii_pn_d83a0e9adc4a937f], [pii_pn_d8d93ebce9861814], [pii_pn_d8dc6600a51a7f9a], [pii_pn_d9d0aa12ae518cc3], [pii_pn_dabc12f58c381dd4], [pii_pn_db4575cd1f53ef1e], [pii_pn_db5691889a02de8c], [pii_pn_db595dec5f62f2bb], [pii_pn_db8b3567be830b8c], [pii_pn_dc541638722bfb39], [pii_pn_dc9a250bf179f940], [pii_pn_dcc3b76552a9eb62], [pii_pn_dd021a6940f3ed4a], [pii_pn_dd2c2fbf35254712e161], [pii_pn_de9b104b2d1d2ed4], [pii_pn_df430e518f67e67c], [pii_pn_df5918651099c3c3], [pii_pn_df5fe2704c7c4a8e], [pii_pn_dfb922e6be35f8d8], [pii_pn_e10ac213d2c1b2cb], [pii_pn_e11bdf60e9e6cb7d], [pii_pn_e13d9b375c02f502], [pii_pn_e18c514f3fdea8f6], [pii_pn_e1b7229fc74d1510], [pii_pn_e3a8418c7b81a255], [pii_pn_e3e9e85a00a6a38d], [pii_pn_e477bd9c6b78131e], [pii_pn_e4fcbd0f0c0d7581], [pii_pn_e55f2fd180895c37], [pii_pn_e581c35a8f6077ca], [pii_pn_e71f349e18b84f6b], [pii_pn_e783f921fe58992a], [pii_pn_e7ae6d83e2fbe1b0], [pii_pn_e86f3e1204164bd8], [pii_pn_e9c68fda555ecea8], [pii_pn_ea08d92052460be3], [pii_pn_eab77ad60da821c2], [pii_pn_eae599f38c0676ed], [pii_pn_eb35460e9a703230], [pii_pn_eb61e669c3c39599], [pii_pn_eb9117fef4c43cd9], [pii_pn_ebc93b751e9c5a48], [pii_pn_ebd5ba93a442b75d],
[pii_email_9adeb2eb81f173c673a5][pii_pn_ebdb3508ada4b0d0], [pii_pn_ec20fce7efe19d84], [pii_pn_ecdb21f136227b62], [pii_pn_eda2f75769b84e71], [pii_pn_ee0521279b273bf1], [pii_pn_ee17c35d0c8bcf47], [pii_pn_ee3eb1ac4cc649ba], [pii_pn_eef44f296dbb8608], [pii_pn_eef75f4d78ec416c], [pii_pn_efa46c73b35f3a3d], [pii_pn_f0b072c097f1af2d], [pii_pn_f0eeec57c27e2ed5], [pii_pn_f0f2923b73f7e2ee], [pii_pn_f1303a24d16829e1], [pii_pn_f18bae1ea991b34a], [pii_pn_f19656f7d9d7b688], [pii_pn_f1aae428989512bf], [pii_pn_f1de5ed018ca4655], [pii_pn_f1e85c1e061f868515cc], [pii_pn_f23f19210832a7d5], [pii_pn_f37df05dd842d2c4], [pii_pn_f37ef491a94133d2], [pii_pn_f4dec26184bf1258], [pii_pn_f4e6550a7a20e081], [pii_pn_f51fec9a7e3b077e], [pii_pn_f528e0a5a6322f42], [pii_pn_f5347b0c813c0051], [pii_pn_f566b511575a14ec], [pii_pn_f5b8a785bf0828b8], [pii_pn_f5fa4f653e00dcc2], [pii_pn_f803c6d32f9f2eec], [pii_pn_f86b2fdecfe6b2e8], [pii_pn_f89415bb5ede8387],
[pii_email_9adeb2eb81f173c673a5][pii_pn_f9c73af0cb83cca6], [pii_pn_faececc61bd4eb3d], [pii_pn_fba878e7ba11bbb5], [pii_pn_fbc23dabc2c6559f], [pii_pn_fbf7013aca7ac71e], [pii_pn_fbf90949498dfaa0fb81], [pii_pn_fbff79af5b22a544], [pii_pn_fcb47cdbba6a0ef2], [pii_pn_fcc95b945fc947f4], [pii_pn_fe1bcabb34d4917d], [pii_pn_fed9af3a34e608d7], [pii_pn_ff3ea3d70815d231], 1 [pii_pn_0dc0d48771610ec7], 1 [pii_pn_0dc0d48771610ec7] amazon, 1], 2], 200], 5]], alima baby, allentown lending 515 hamilton street allentown pa, allentown lending 515 hamilton street allentown pa [pii_pn_433d16fe7dda6606], aol [pii_email_38c461df286a4e271053], apk write for us pure showbox, coaf plano tx, cubingtime, e-mail for [pii_email_aea785af85801d184f0b], email for [pii_email_1d16063d386220896153], embee apps, flosstube [pii_email_876de65f7e7e1d39d832], gloria [pii_email_fd60354e4e8bc1cc1889], h band 2.0, honda passport [pii_passport_a992764331125c0c], ip-echelon compliance, is mobilexpression safe, juryweb [pii_email_455c84e3d0d28c86418d], justin c [pii_email_39d6e38d306a2d198187], karina [pii_email_5da72e00f521e263683a], karina [pii_email_d965722a3761ef6dd4cb], loesch [pii_email_670bf56a153e834b7f58] sign in, mycricket live, mypalmbeachclerk/jury, nds4droid, null, phone number [pii_pn_0517eb15f9f0c7b0], phone number [pii_pn_9caeab579a83172482bb], phone number [pii_pn_d43266a595694abab760], sade [pii_email_3d2e2c110b7431bd1d75], schlesinger settlement, sterling clark [pii_email_8ff2c420d5de991b0c35], veterans [pii_email_162664370a1818669636], wire club chat rooms
Related posts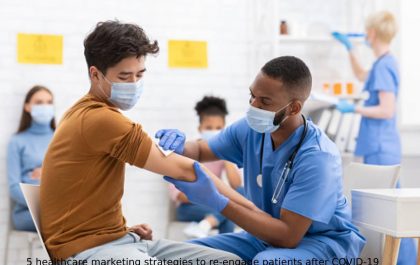 5 healthcare marketing strategies to re-engage patients after COVID-19
In many places worldwide, life is returning to normal. This includes all industries everywhere. For instance, if you are a…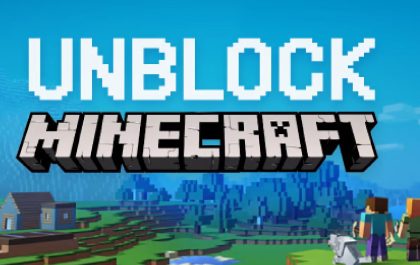 Minecraft Unblocked Games: Characteristics of Minecraft Unblocked
Minecraft Unblocked Games – Minecraft Unblocked Games – Minecraft came out on November 18, 2011. Since its release, the game…