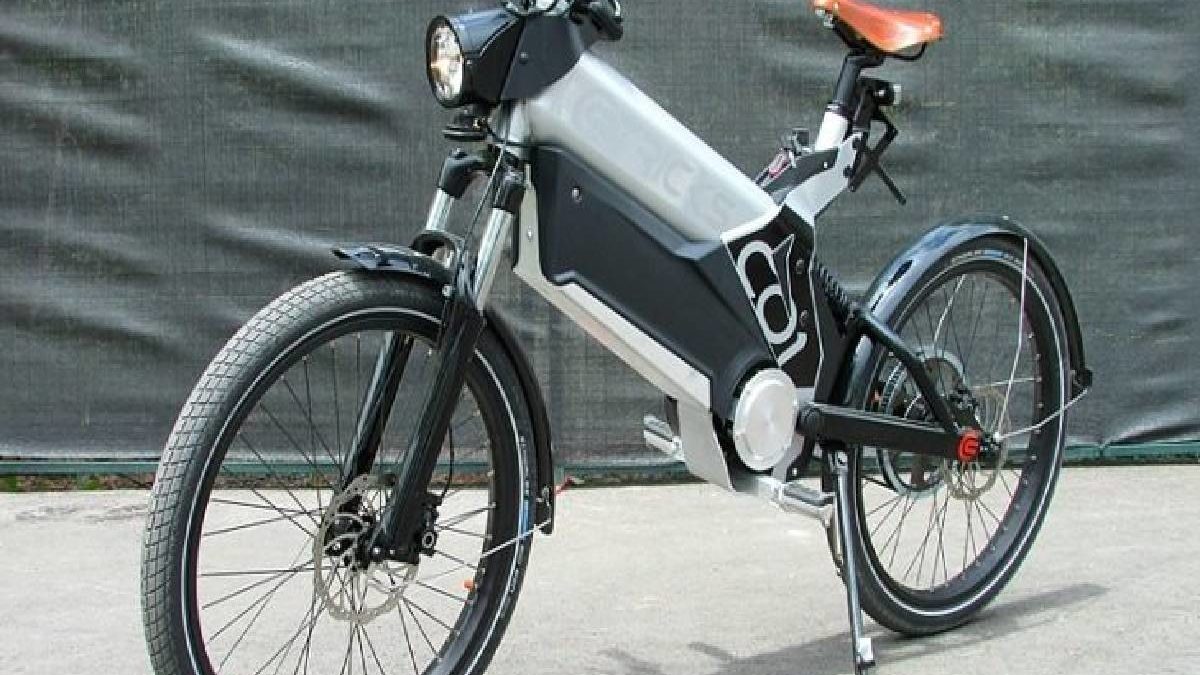 Best Electric Bike
Do I need the best electric bike? Healthy, ecological, cheap, fast, and fun. There are too many reasons not to use one.
Many people like cycling, but the problem is that we don't want to go everywhere, sweating. But this is the great advantage of the electric bike. It allows you to travel long distances almost without realizing it. You will climb hills without effort. And you will arrive at your destination as fresh as a lettuce.
You are worried because you live in a flat and don't have space to store your bike? There are folding e-bikes that will allow you to keep them in small places or even put them on public transport without posing any problem.
1.- Fiido D1 folding electric bike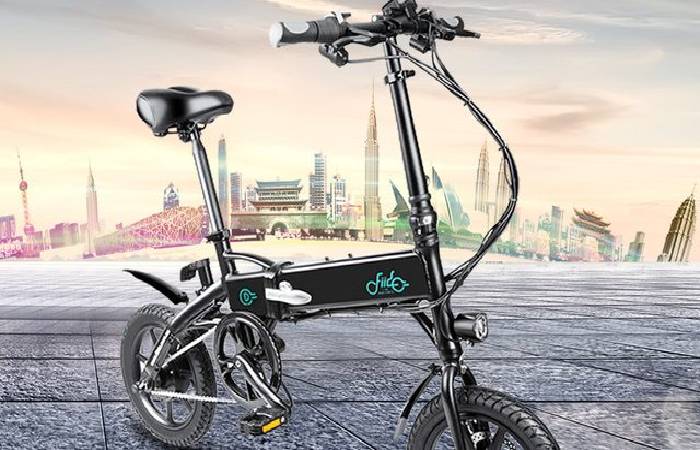 This folding electric bike is designing for urban environments and medium distances. It incorporates 2 driving modes: electric assistance and purely electric mode, in addition to the traditional method without help.
If you plan to go through uneven areas, the Fiido D1 will surprise you with its robustness. It feels rigid and without gaps. In addition to braking, it is perfect even in wet and muddy conditions, as it has disc brakes.
It is handled correctly in areas of slopes, admitting a degree of inclination of up to 30º. On the pedals, or in pure electric mode, it goes up everywhere.
Max speed: 25 km / h
Autonomy: 40 km
Motor: 250W
Wheel: 14 ″
Weight: 17.5 kg
8.2 / 10
Quality:
Comfort:
Autonomy:
Additional features:
A taillight is missing. It has a small reflective, which is insufficient at night. The front light offers a perfect beam of light, with several lighting modes, so we can correctly see what we have in front of and anticipate any obstacle.
The 14-inch wheels allow it to have a very compact fold, which is completing in 3 steps. Even so, it may be too heavy (17.5 kg) to be moved by hand from one place to another. It comes with a handle to be approving comfortably, but it should be partial to short distances, like putting it on the subway or carrying it home.
You can choose between different battery capacities in terms of autonomy in the comparative table of folding electric bicycles at the end of the article. All this information is specifying in detail.
The best
Robust and well built
Silent motor
Height adjustable handlebar
Extras: mobile stand, battery indicator LCD screen, starter system, bell
Worst
It does not have an odometer
2.- Windgoo B.15 folding eBike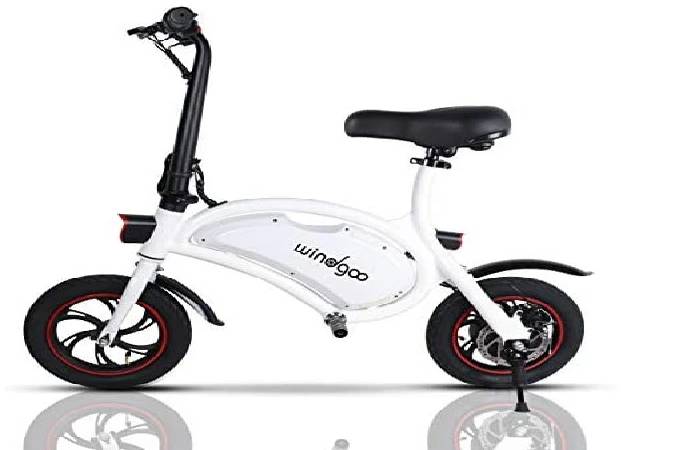 Is it an electric bike? An electric scooter? This e-bike is a hybrid between a bicycle because you are sitting, and an electric scooter, since it does not have pedals, but is purely electric. That is, it is an electric scooter because you are sitting, but with a bicycle aesthetic.
Max speed: 25 km / h
Autonomy: 15 km
Motor: 350W
Wheel: 12 ″
Weight: 14.7 kg
7.0 / 10
Quality:
Comfort:
Autonomy:
Additional features:
The maximum haste is limited to 30 km / h, with a full load of 120kg. It has the option of cruising speed, so you set a pace and save yourself from accelerating all the time.
The problem with the Windgoo B.15 is the autonomy of the battery. Although the manufacturer marks a range of 20 km, it will depend a lot on the terrain's unevenness and load weight. In our tests, the autonomy is only between 10 and 15 km, so if you want to travel greater distances, you should think about another model.
If your routes include many inclined planes, this model will disappoint you. The slopes significantly punish the battery's autonomy, in addition to drastically reducing the engine's power. It is an e-bike that goes very well on practically flat terrain.
The size of the wheels is somewhat small, which makes it a bit nervous. Even so, the driving feeling is excellent and stable. Also, it takes care of safety since it incorporates disc brakes and stoplights to inform the rest of the users of our intentions.
On the other hand, its 12-inch wheels allow a reasonably small size. Also, as foldable, you can store it in any space no matter how small or put it in the car's trunk without difficulty.
The best
3-hour quick charge
Moderate weight: 14.7 kg
Beautiful price
Extras: headlight, bell, rear brake light
Worst
3.- Nilox bike X2 Plus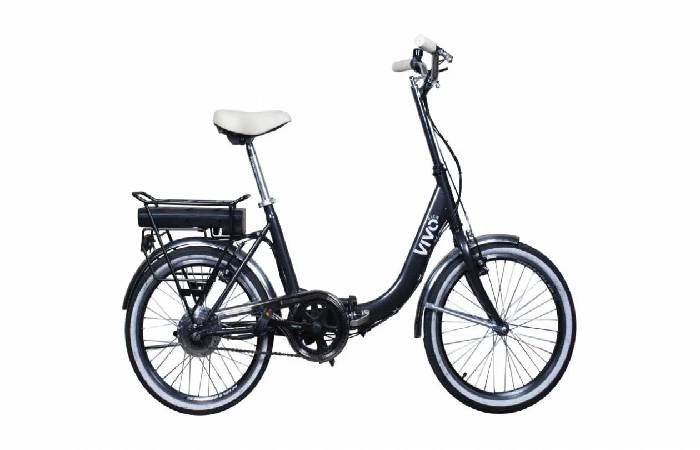 This folding model is another alternative for urban environments with flat and short trips.
It has 16-inch wheels, which gives the bike stability while allowing for a reasonably sized fold. You will not have problems when going up in an elevator. It is the smallest folding electric bike in our review. The only problem that we found when transporting it is that, although 18 kg is not excessive, it does not have a handle to carry it comfortably.
Max speed: 25 km / h
Autonomy: 25 km
Motor: 250W
Wheel: 16 ″
Weight: 18 kg
6.5 / 10
Quality:
Comfort:
Autonomy:
Additional features:
The Nilox bike X2 Plus is designed for terrain with little unevenness since it only has one speed, which sometimes falls short of us. In addition to this, it incorporates three assistance modes, although only one of them is noticeable. If you need to climb hills or do many kilometers, you will have to think of another model.
The best
Straightforward and comfortable folding
It usually has discounts of up to 50%
Worst
Non-removable battery for charging
It has no disc brakes
Squeaks when braking
4.- Xiaomi Qicycle EF1 Electric Bicycle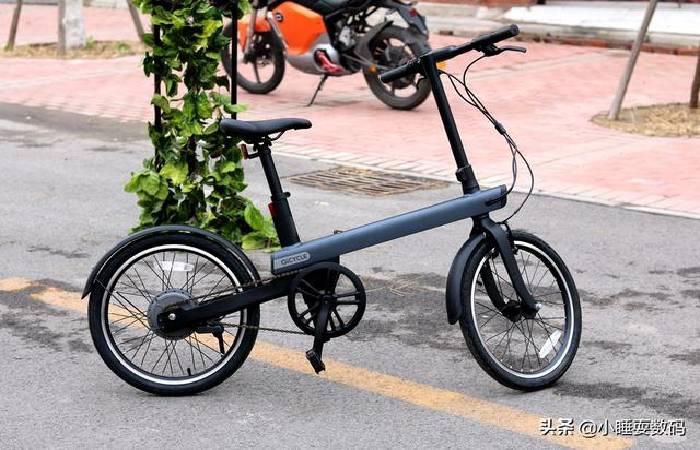 Xiaomi, the Chinese Apple, also has its high- end model of electric bicycle. Its minimalist aesthetics and careful design are the house brand. At first sight, the sensations are good, but the best thing is that it does not disappoint when you try it.
It is an urban model, which can be folded in 3 seconds very quickly, and it will allow you to store it in the office or at home without taking up much space.
Max speed: 25 km / h
Autonomy: 45 km
Motor: 250W
Wheel: 16 ″
Weight: 14.5 kg
9.7 / 10
Quality:
Comfort:
Autonomy:
Additional features:
It has 3 speeds only, but do not be fooled by this information. The most surprising feature of the Xiaomi Qicycle EF1 is the TMM4 force sensor. This sensor detects the force of each pedal stroke and multiplies it by up to 150%. When driving it, you have the feeling that someone is pushing you. And the amount of push depends on how hard you hit the pedal. For this, it has 4 assistance modes that allow you to adjust the pedaling force to the march's needs.
It is still an ultra-light bike, so you can use it without starting the motor, like a conventional bicycle.
The LG battery's autonomy is 45 km, more than enough not to recharge the battery for several days. As it is removable, recharging can be done on the bike or separately.
This model incorporates front and rear light. The truth is that at night it is quite bright, with a wide-angle beam of light.
Although it has no cushioning, the ride is very smooth, and you feel a robust bike. On steep slopes, its behavior is good, and it does not lose power.
The best Chinese folding electric bike: Xiaomi Qicycle EF1- Opinions
The battery lasts more than 40 kilometers and charges in less than 3 hours, allowing me to take it almost anywhere and be able to connect it for a while in case I need it. I correctly climb any hill at 25km. Yes, you indeed have to pedal (it is not a motorcycle), but it facilitates 80%.
It is highly recommending for tall people. I am 1.84m tall, and I still have more than enough saddle height.
Ideal for the city, and it can also go on roads without a problem. The feeling when changing gears is excellent—more than enough braking.
When you brake, you stop the electric motor, essential. What bothers me the most is having to pull out the saddle to fold it up. But it takes up so little that you will rarely need to fold. To put in the car, if you fold only the handlebar, the bike already fits.
The lightest and the fastest folding electric bike I have tested to date is the most expensive. The saddle is quite comfortable, and the screen it brings is handy. The automatic help generated by the bike itself to help you get out is very noticeable. Recommendable A 10 !!!
The best
Front and rear disc brakes
Force sensor
Good autonomy
Integrated computer
Worst
Also Read: Best Budget Headphones – Design and Quality, Sound, Conclusion, and More
Related posts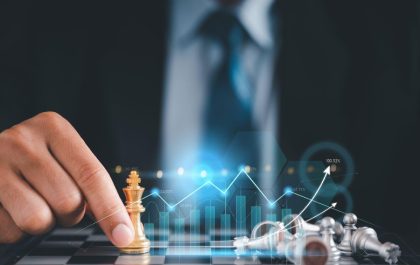 Customized IT Strategies: The Key to Success in Atlanta's Competitive Market
In the heart of the South, Atlanta stands as a bustling hub of innovation and technology, where the IT landscape…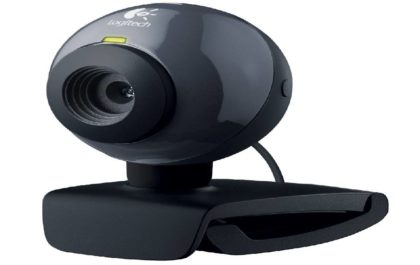 Webcam Software – Webcam Software for Windows 10
Webcam Software Webcam Software uses a front camera on our laptop or tablet just to chat on Skype. The camera…