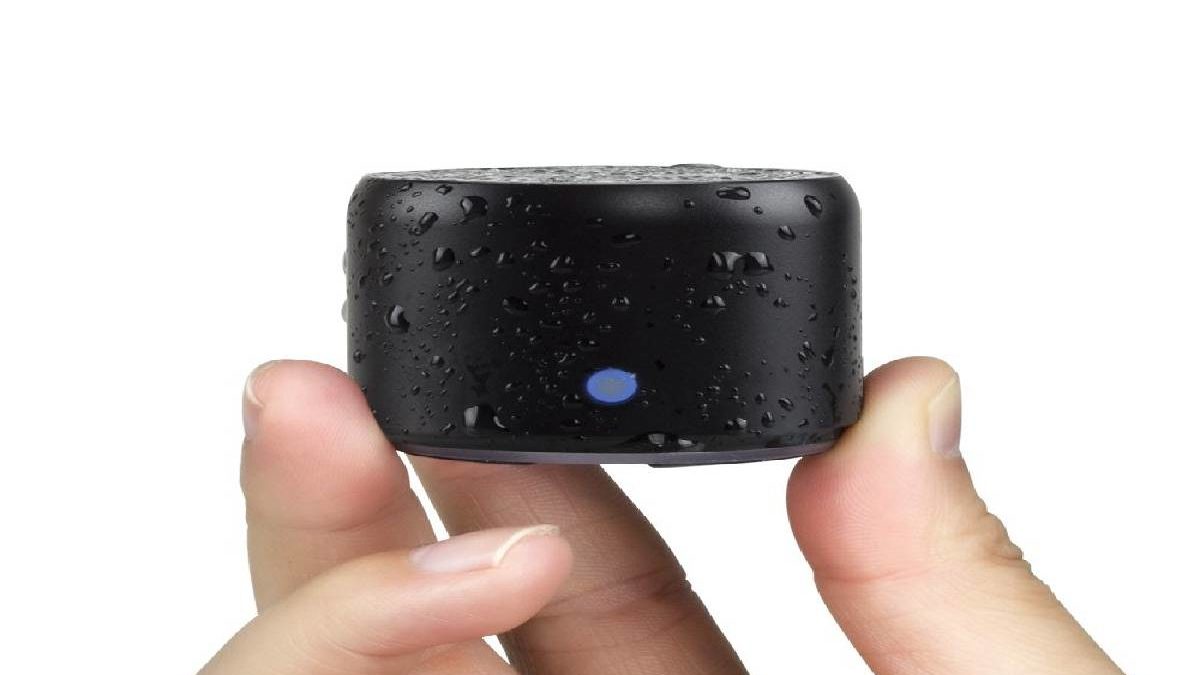 Best Small Bluetooth Speakers
If you want a best bluetooth small speakers to be able to carry anywhere, without having to take a lot of weight.
And without giving up quality sound, we bring you a selection of small speakers and mini speakers that will make you think, how can a speaker sound so good? So small?
These speakers are perfect for taking on a trip; to the beach, snow and countryside, or for your bike rides, and all of them are resistant to water and weigh less than half a kilo.
Here are some Best small speakers
Dodocool Mini Bluetooth Speaker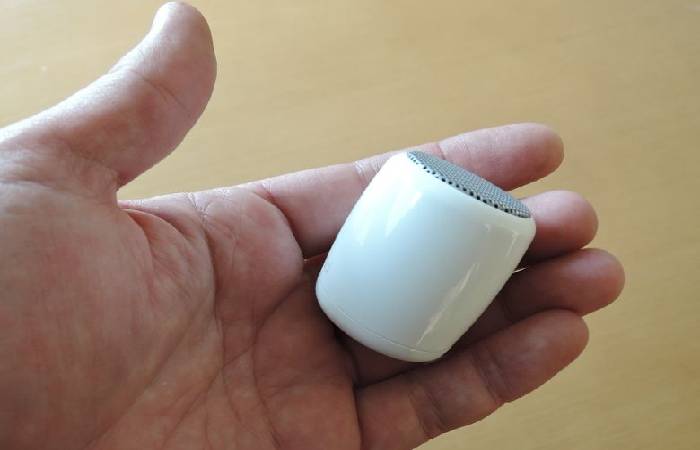 The customer is always right. That's why we bring you an assortment of the best rated small speakers on the market.
Any of these mini speakers have an excellent value for money, but depending on which feature matters most to you, you can choose one or the other, Find a mini speaker to suit you!
Clear sound, limited power
The Dodocool mini Bluetooth speaker is a mid-range favorite for its price and the unmistakable sound it offers. These are its main characteristics:
Power: Clear sound with a 3W speaker.
Battery: Battery up to 4hours of playback.
Connectivity: Bluetooth 4.2, hands-free Microphone, no auxiliary jack input.
Extras: Remote control function for photos and selfies.
Weight: 45g.
PROS: Great sound clarity, perfect for spaces without a lot of noise, and an attractive price.
CONS: It's a power and battery-limited speaker.
Dodocool Mini Bluetooth Speaker for PC Smartphone, Remote Control and Hands-Free Function, Compatible.
Best rated small speaker
JBL Go II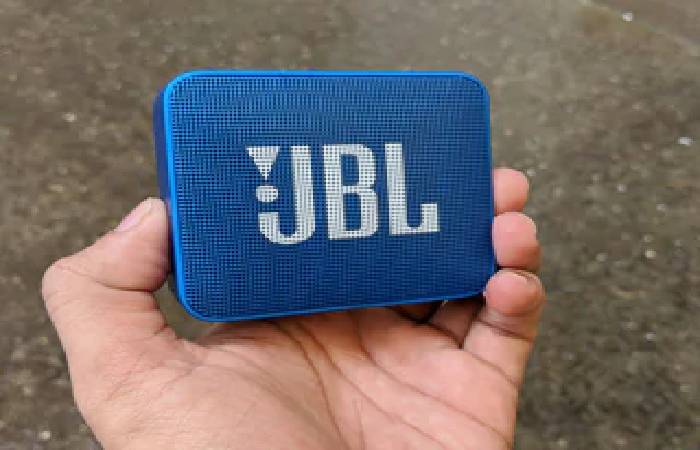 The JBL Go II is one of JBL's best sellers due to its small size and considerable power. Unlike the Dodocool, this mini speaker reaches a higher volume. Still, its sound begins to distort near its maximum volume. It is an exciting option if you plan to use it in environments with more ambient noise. Speaker main features:
Power: 3W power, with a frequency range 160-20000Hz and balanced sound quality.
IPX7: Above average water resistance.
Battery: 730 mAh battery.
Connectivity: Bluetooth 4.2, auxiliary input jack, and micro mobility write for us phone for hands-free use.
Weight: 184g.
Average rating: 4.7 stars out of 5 (+250 opinions)
PROS: Pretty balanced sound, power, and battery. Being a speaker, JBL has a company's backing with a lot of experience in the sector and quality assurance.
CONS: There are alternatives from lesser-known brands that offer more power and clarity with the same functionalities.
JBL GO 2 – Portable Wireless Bluetooth Speaker, Waterproof Speaker (IPX7), Up to 5h Playtime.
Incredible Bass small Speaker
Tronsmart Splash 7W Mini Speaker IP67 TWS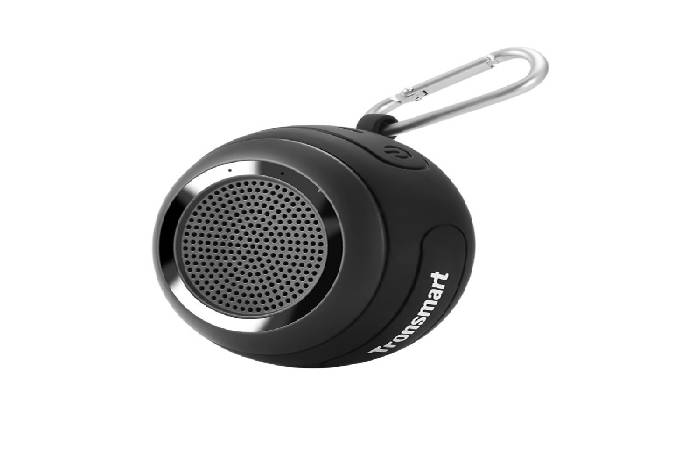 Like all Tronsmart speakers, its strong point is obvious: it is bass. This speaker is ideal for mountain sports because of how easy it is to carry it with you and its resistance. Speaker main features:
Power: 7W of control, with deep bass and a balanced sound.
IP67: You will not have to worry about water. It is submersible (30 minutes at less than 1m)
Battery: Up to 10 hours of battery in playback with the volume at 60%.
Connectivity: Bluetooth 4.2 and microphone for hands-free, without auxiliary jack input.
TWS: You can connect multiple speakers to get surround sound.
PROS: Great power and bass quality and very competitive price.
CONS: Power causes the battery to run short at max volume.
If you are going to climb, run, or do mountain sports, the small speaker will be your best companion.
Waterproof Portable Bluetooth Speaker, Tronsmart Splash 7W Mini Speaker IP67 TWS and TF Card, with Microphone …
The balance between power and sound quality
Anker Bluetooth Speaker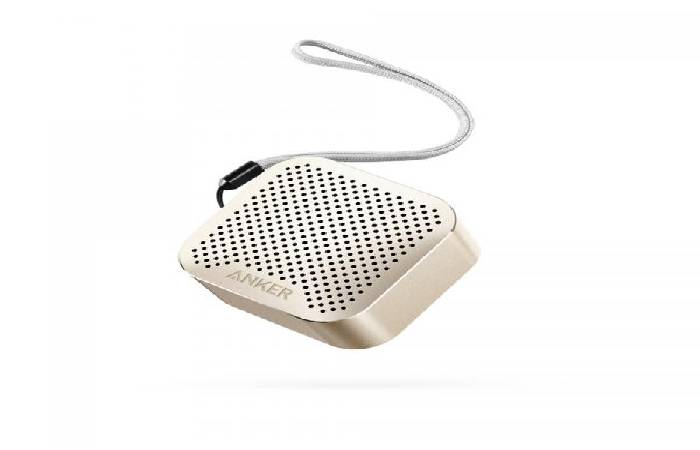 This Anker speaker is very balanced and exceeds expectations, and for a fairly low price, it offers some incredible features. This little speaker doesn't offer the nofollowing:
Power: 5W of power and a passive subwoofer to reinforce the bass.
Battery: Up to 15 hours of playback.
Connectivity: Bluetooth 4.2, micro SD slot, AUX, and radio, so you are never without music.
Dimensions and weight: 6.9 x 6.9 x 6.9 cm and 249g.
Average rating: 4.6 out of 5 stars.
PROS: Incredible bass for its size, good power, and long battery life.
CONS: It is not waterproof, usually in handy in small speakers because of its mobility. If you need water resistance, you can see its new
version.
Anker Bluetooth Speaker, SoundCore Mini, Portable Super Speaker with 15 Hours Playtime, 20 Meter Range.
SONY SRS-XB10 bluetooth speaker
Suppose you are willing to invest a little more to guarantee a great brand. In that case, you can also evaluate the SONY SRS-XB10 Bluetooth speaker, the flagship portable speaker of its brand, small in size excellent sound quality, although the price goes up. A little more than those in the list above.
If these speakers fall short, you can explore our powerful speakers' section for sound without size restrictions.
Also Read: Best Soundbars – The 5 Best Soundbars you can Buy, and More
Related posts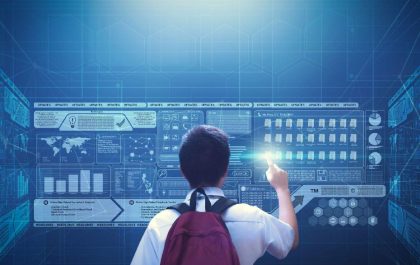 Unleashing the Power of Tech in Education: A Game-Changer
The field of education is about to undergo a significant transformation with the impending marriage of technology and education, especially…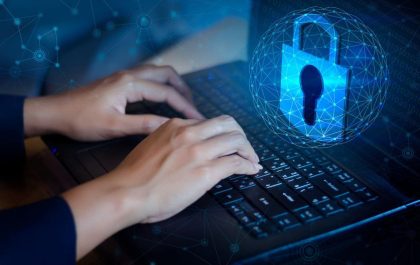 3 Cybersecurity Tips for Tech-Savvy Businesses
3 Cybersecurity Tips Cracking down on cybersecurity is vital to keep your business secure. Cyber attacks worldwide increased by 38%…