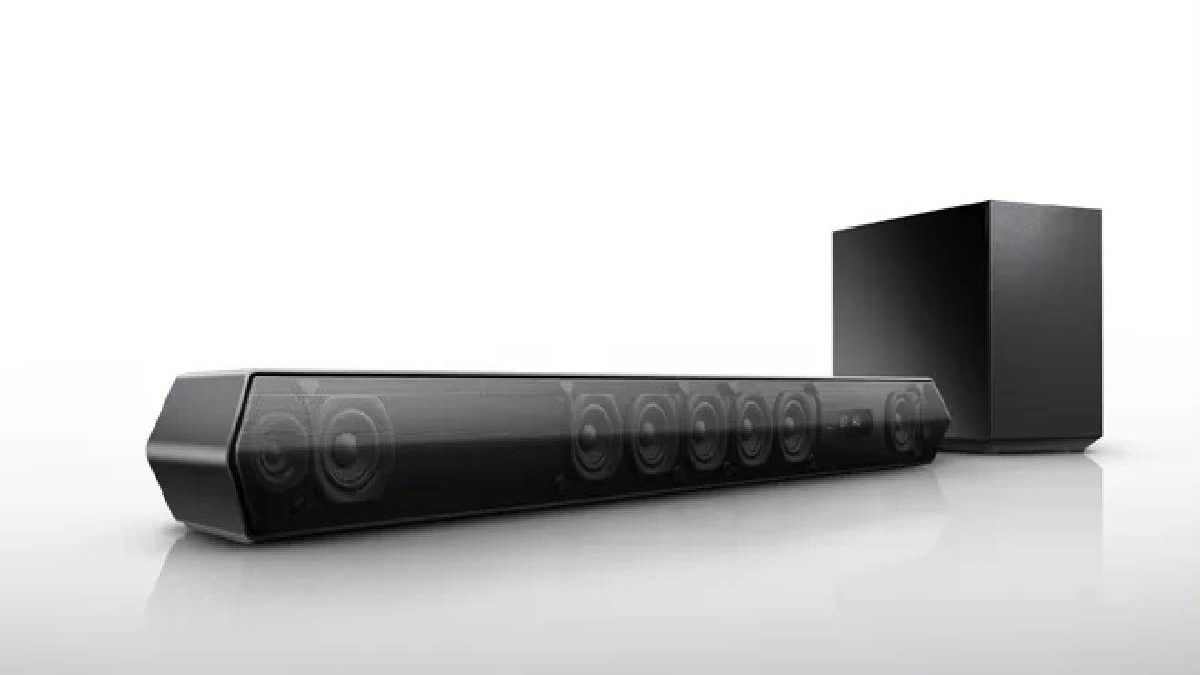 Soundbar Definition
A soundbar is a long, compact audio system that has several strategically placed speakers. Its function is mainly to improve the sound of a television.
We could say that it is a counterpart of the well-known home cinema, but smaller.
In recent years, the use of this device has become popular due to the size of smart TVs. These are getting thinner, and as a result, the audio is of lower quality.
Hence the need for speakers that allow you to watch TV, movies, or favorite series with a minimum of quality.
Also, many soundbar have a wireless connection via WiFi or Bluetooth. In this way, with a simple click, you can use it as an external music player.
How do soundbar work?
Soundbar have multiple speakers for high, mid, and bass frequencies positioned in a different orientation.
It allows the waves to project in various directions, resulting in surround sound.
Sound bounces off the walls and produces an acoustic effect similar to that which occurs in cinemas.
Therefore, it is not necessary to have multiple devices distributed throughout the room.
With a simple soundbar, for example, placed in front of the viewer, it will be enough to achieve this.
What are the advantages of having a soundbar?
They improve the quality and volume of audio compared to speakers.
It is the fundamental reason for its existence of soundbar.  As we mentioned earlier, the narrowness of the new screens leads to worse results when it comes to audio output.
Soundbars are an alternative to enjoy a good session of multimedia content with surround sound.
They take up little space:
The soundbars are relatively small. You can easily place them on any piece of furniture, under the television or even in front of it. Prevent electronic devices from invading your home.
They are cheaper:
Searching the market, you will see that they are more affordable. Than other similar sound systems. Without a doubt soundbar point in favor of these devices.
 Types for disparate needs:
It is essential to take into account the number of speaker that it integrates. The more there are, generally, you will have more options.
It should also be adapted to our television, as can be the case with smart TVs.
We recommend those with a subwoofer to enjoy a sound with more extraordinary richness and body.
Connectivity:
An HDMI connection is essential to be able to watch content on your TV, obviously with better sound quality.
However, we are also betting on wireless technologies. Soundbars with Bluetooth also double as musical equipment.
Finally, soundbars are an essential device for our day today. They improve audio quality, take up little space, and are affordable.
What more could you want we leave you a series of tips to buy the best soundbar.
Some excellent ideas to buy a soundbar
The soundbar must have a length equal to or less than the width of your television. Otherwise if the soundbar is more significant – you will have an unsightly solution.
Bear in mind that there are soundbars with 2 or 3 channels and a few with five and even seven tracks.
The surround feels it depends a lot on whether you have a closed room. With symmetrical side walls. Otherwise, the surround effect will fade.
Many soundbars are trading with a wireless subwoofer included, and other brands do not include it.
The best recommendation is to add an active subwoofer. Even if individual firms tell you that you won't need it, it is a considerable change to the ears. Consider it almost mandatory.
The minimum connectivity is a digital optical input (Toslink) and an analog input (usually ⅛" or 3.5 mm mini-plug).
The most superficial connection is to run an optical audio cable from the television output to the soundbar input.
Some soundbars also include one or more information and an HDMI output, and this makes it easy to set up the entire system.
It is becoming more and more common for soundbar to include wireless connections via Bluetooth or WiFi.
It allows them to act as a sound system for audio files stored on a smartphone or to listen to streaming services such as Spotify, Deezer, or Apple Music.
Also, when linking to networks, it is possible to manage and configure the soundbar from an app for iOS or Android.
Soundbar are indicating to be establishing on walls mount or placed above a credenza and below the television.
Be careful not to obstruct the IR (infrared) sensor on the TV.
Few soundbar include remote control, since it is that they can be controlled from the remote control of any television or through the app above.
A soundbar is a good idea for those who want to improve the poor sound of a flat screen television drastically.
It is an intermediate solution that soundbar.  It cannot be comparing to a surround AV system with a receiver and several speakers. it is ideal for those who have space or budget committed.
Also read: The Mark of the Beast? – Definition, Technology, and More
Related posts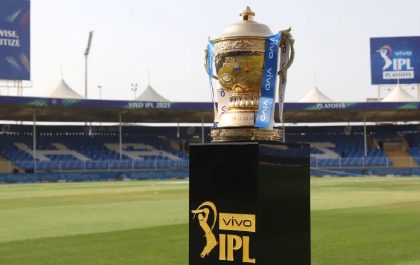 rajkotupdates.news/tata-group-takes-the-rights-for-the-2022-and-2023-ipl-seasons
rajkotupdates.news/tata-group-takes-the-rights-for-the-2022-and-2023-ipl-seasons. The news was the source of the initial news release: The most dependable and venerable brand in India, TATA Group,…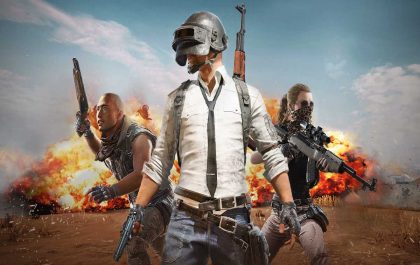 The Rajkotupdates.News Pubg Developer Krafton has filed a Lawsuit against Garena Free Fire 1
The Rajkotupdates.news pubg developer krafton has filed a lawsuit against garena free fire 1 – The field of mobile gaming…